Short and long-term forklift rentals.
Short and long-term rentals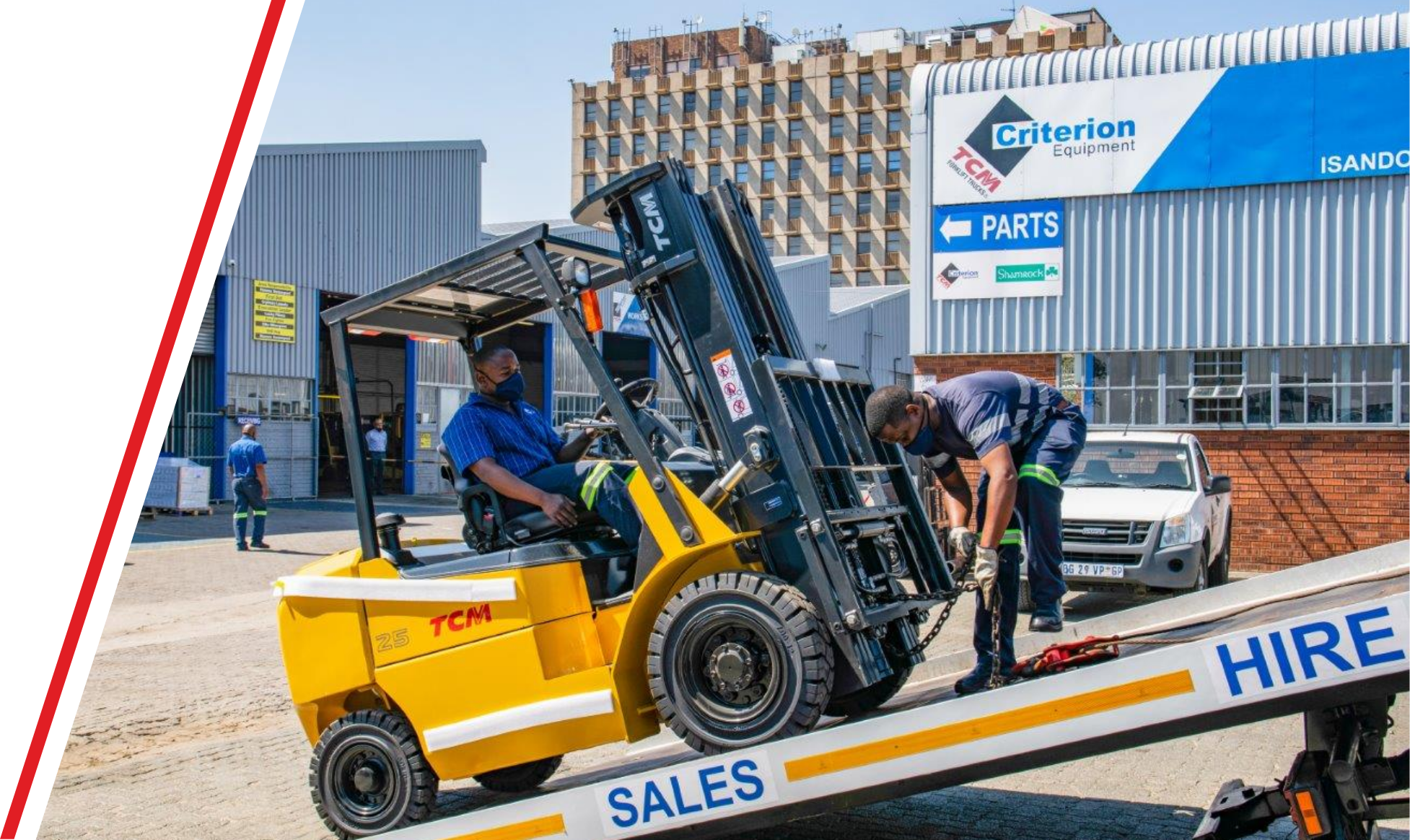 Criterion Equipment offers a vast array of well-maintained forklifts, across all model classes, in its forklift rentals fleet. Short term forklift hire offers a flexible alternative, inherently providing benefits such as access to highly qualified Field Service Technicians, exceptional parts support and competitive rates. Criterion Equipment strives to refresh its fleet on a continuous basis, thus ensuring both availability and uptime.
Criterion Equipment has over 600 forlifts to rent in its short-term rental fleet, whereby equipment is hired out to customers on a short-term rental basis, with periods ranging anything from 1 day up to 12 months.
Additional value-added services offered on short term rental contracts include:
Additional value-added services offered on short term rental contracts include: